Taking care of your skin does not have to be at odds with taking care of the planet. Mostly if you choose a zero-waste lotion that, at least, has a container that is not single-use plastic. That is why, today, we will tell you about our experience with sustainable lotion packaging and why choosing it is the most eco-friendly alternative to complete your skincare routine.
Why choose sustainable packaging
We understand that sustainable packaging is porpoused and designed to protect the environment from waste and single-use plastics.
There are many reasons to choose sustainable packaging, both social and business, because sustainability and environmentalism are the future at all levels. Next, we focus on 2 examples that, at Novsus, we know perfectly well:
Sustainable packaging for cosmetics
At Novsus, we are experts in sustainable cosmetic packaging, a sector that is increasingly advancing in the direction of zero waste and clean beauty. Consumers increasingly demand more cosmetics that, in addition to being organic and cruelty-free, also come in respectful and ecological packaging.
Taking care of your skin, hair, and nails while taking care of the planet is possible, and more and more brands are working to offer more sustainable alternatives to traditional cosmetics in all aspects.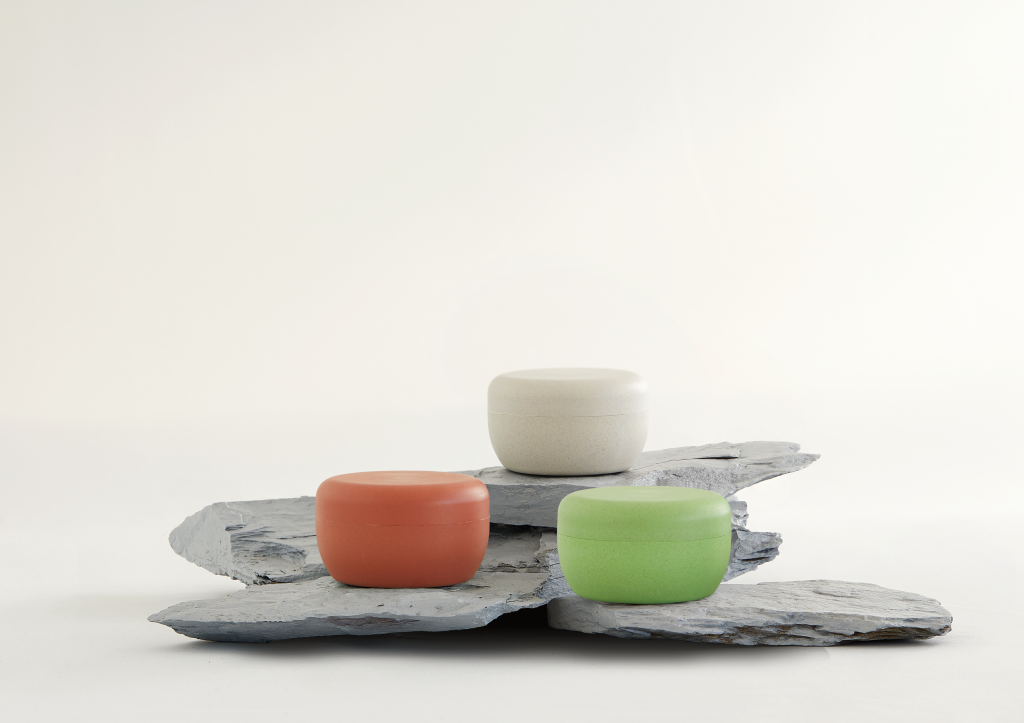 Sustainable makeup packaging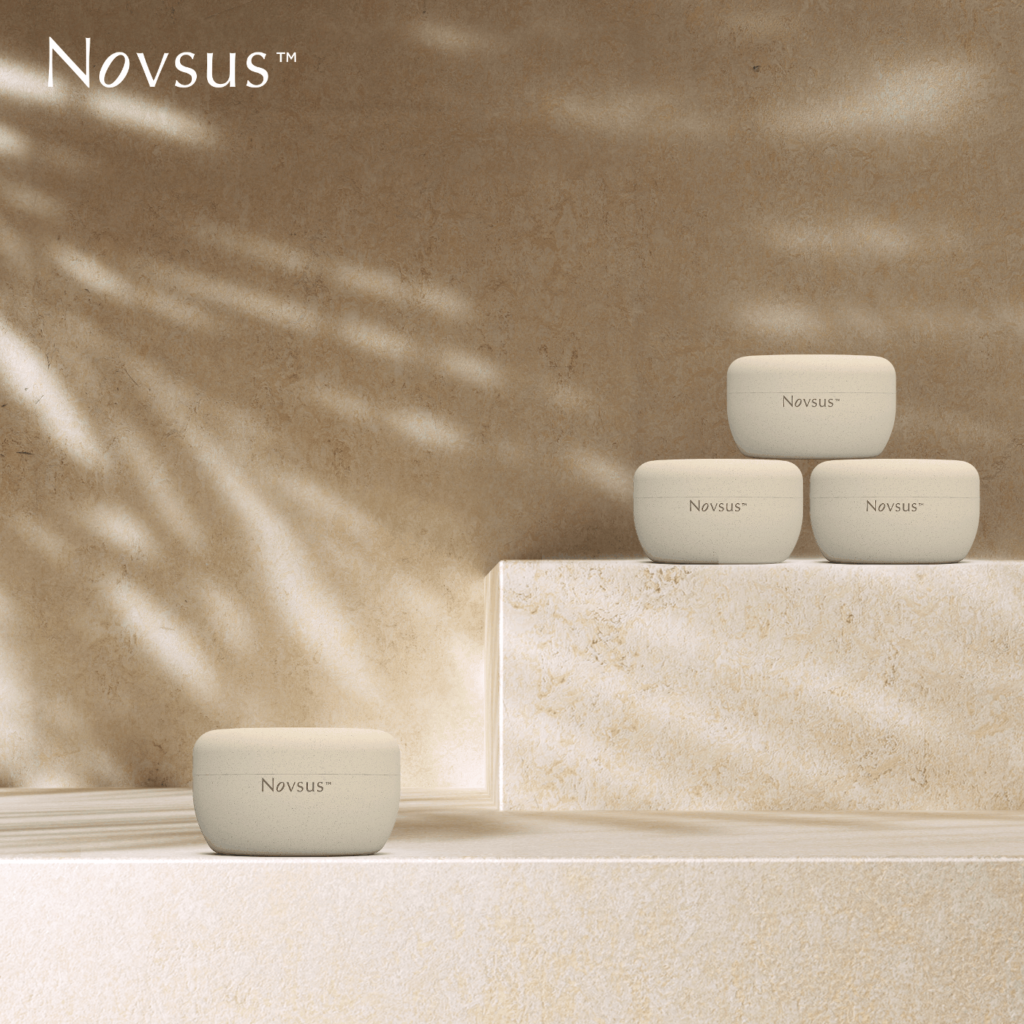 If we focus on the world of makeup, the trend is not very different. The desire of the consumer to find more sustainable and eco-responsible alternatives to their usual makeup products is more common every day. But that is not enough.
For this reason, if you want to contribute to a fairer and more sustainable world, we must look for these formulations to be packaged in sustainable makeup packaging, which will contribute to the reduction of the carbon footprint and water consumption in its production.
Body lotion, body cream, and body milk: why are they different?
Among all the cosmetic products that require special packaging, there are 3 that are easy to confuse but that, in reality, are very different at the formulation level and, therefore, both the properties and benefits and the sustainable packaging for lotions, creams, and body milk are different.
Below, we explain the differences between these 3 products so that you can choose the one that best meets your needs.
Body lotion
The body lotion is ideal for keeping skin healthy, soft, and hydrated every day if you have normal or slightly dry skin. Its formulation is smoother since it has more water than oil, so the formula is not greasy or sticky.
This product is especially useful during the winter, when the humidity is lower.
Body Cream
On the other hand, the body cream is the perfect choice fo dry skin, since its formulation is much thicker and more moisturizing. This difference in texture is due to its formulation being a 50/50 oil/water blend, or having a higher oil-to-water ratio.
This means it helps to retain more moisture, so less product is needed to fully cover the skin and repair damage.
Body milk
Finally, body milk is the best option for normal and oily skin, as it is more easily absorbed than cream due to a higher ratio of water to oil in its formulation.
This product achieves longer-lasting hydration and collaborates with cell regeneration in such a way that it acts as an anti-aging product.
Why Novsus is great for all skincare products
At Novsus, we are committed to offering the best packaging for sustainable cosmetics. And for this, we have been working for years to develop formulas that allow us to package products of all kinds and consistency so that, whatever your product, we can package it most sustainably and ecologically.
For this reason, we work closely with each of our clients to develop the perfect packaging for each project, achieving the ideal formulation with the minimum environmental impact. Thus, we propose the most appropriate solutions, complying with all current legislation in the cosmetic sector in terms of quality, safety, and sustainability.
In addition, we offer advice to get the most out of all our ecological materials throughout the process, from the conceptualization of the idea to the production of the final packaging.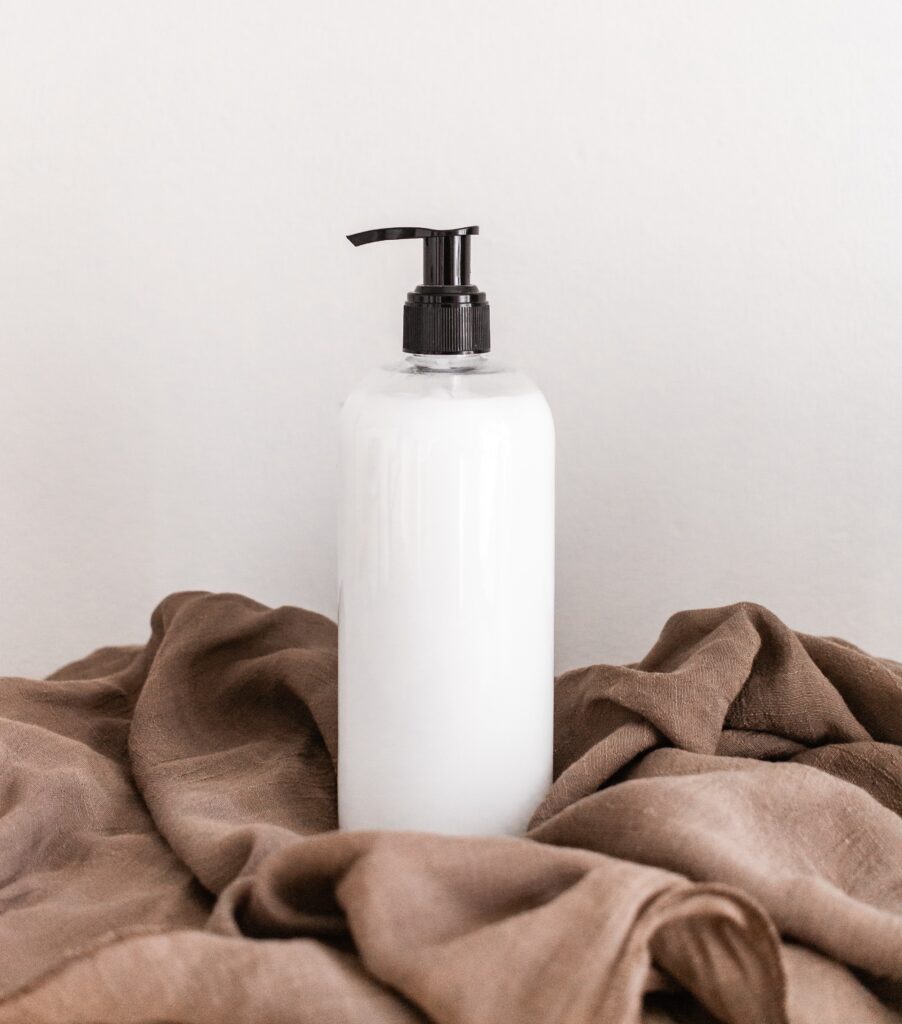 Custom formulation with Oryzite
Each model we create of sustainable lotion packaging is made with Orizyte, a worldwide patented method, which incorporates rice husks with all kinds of thermoplastic compounds.
The result is a sustainable alternative to plastic, based on a 100% ecological raw material that manages to greatly reduce carbon emissions both during its obtaining and production process.
The best of all? This material has many technical advantages that make it the most complete alternative to plastic, ideal for sustainable lotion packaging and all kinds of cosmetic products:
Low moisture absorption
Firmness and dimensional stability
Fire retardant properties