The world of cosmetics is increasingly moving towards a future of more sustainable formulations and natural and eco-responsible ingredients. This is an increasingly established demand among consumers and a vital need for the planet. But what's the point of using a totally natural and sustainable make up foundation, if it comes in packaging that doesn't respect the environment? At Novsus we have decided to turn it around and create our own sustainable makeup packaging.
In this article you will find everything you need to know about sustainable packaging for cosmetics; We will present our solutions and compare different "sustainable" materials with which sustainable makeup packaging can be made.
What is sustainable packaging for cosmetics?
On other occasions, we have told you the basic characteristics that a container must meet in order to be considered sustainable. If you are choosing the packaging for your makeup or cosmetics brand, it is very important that you are positive about the difference between a traditional container and sustainable packaging for cosmetics.
Materials: they must generate a very low carbon footprint both during the obtaining of the raw material and production of the material, as well as during manufacturing.
Production: The transformation and production process must generate low levels of carbon emissions. Some examples to achive so are a smaller and well-managed assembly line, a with zero waste process …
Circularity: This concept refers to the need to ensure that the final product can be reused, refilled, recycled, or upcycle (a term created from the union of the English words upgrade and recycle – improve and recycle – which refers to creating new higher value products from recycled materials).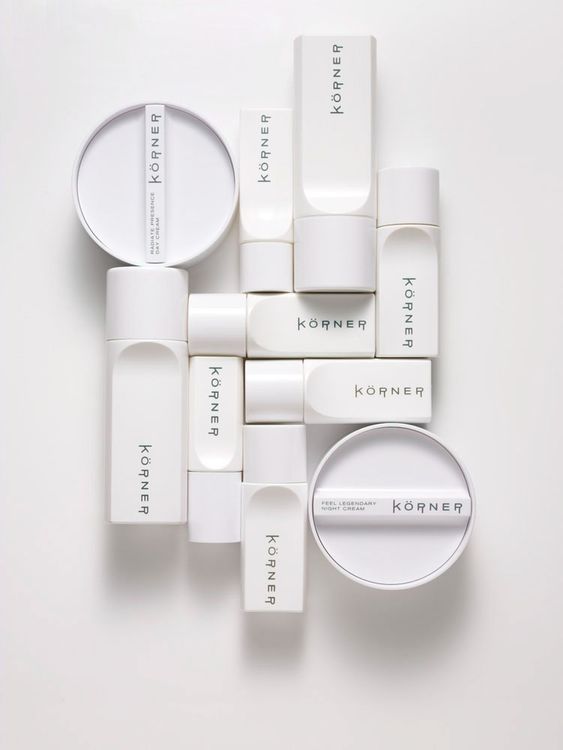 As you can see, the choice of materials is not enough, the extraction and production must require the minimum amount of water and chemicals and, of course, avoiding fossil fuels as much as possible, which are large CO2 emitters.
Sustainable solution for your makeup packaging
If you have a makeup company (or cosmetics of any kind) you know as well as we do that the packaging choice is vital. It will be the first impression that the potential customer of your brand gets, and it is essential that it goes with the image you are trying to transmit through all your channels.
Therefore, if your promise is an eco-responsible product, you need sustainable makeup packaging that shows your message and your values, both for its design and the materials with which it has been crafted.
This is exactly what we offer you at Novsus.
Tailor-made solution: tell us about your product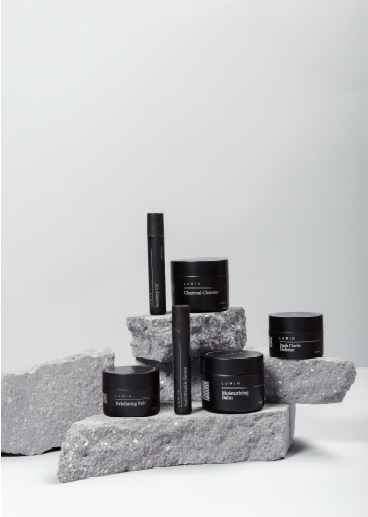 Novsus is the result of years of research and work, which have culminated in what we are now; a company dedicated to the personalized creation of sustainable packaging for makeup and all kinds of cosmetic products.
This means that we work closely with each of our clients. Thus, we make sure that, from the outset, we are clear about the specific needs of each project in order to develop sustainable makeup packaging that meets all expectations, both in terms of design and product performance.
And it is that our own method allows us to fully exploit the advantages and characteristics of the material to achieve the best results while offering us a blank canvas to create formats and designs that fit perfectly with each client's brand.
Standard packaging
Does this mean we can create sustainable makeup packaging for all kinds of products? Precisely! Whether you're launching a new line of lipstick or mascara, a new shade of foundation, an eyeshadow palette, or a sun powder or blush, at Novsus we can help.
Tell us about your project and we will find the best way to make the most of our production process to create the perfect packaging for your brand.
What is the best material for sustainable makeup packaging?
Now you know the characteristics a container must meet to be considered sustainable makeup packaging. But what is the best material to achieve it?
Paper
What can be more natural and ecological than a forest? And a sustainable forest specifically conserved for paper production? Posed like this, it seems that paper is an optimal option for the creation of packaging.
But keep in mind that making paper is a process that requires many liters of water, as well as fossil fuels and toxic chemicals. It is true that paper is fully recyclable and compostable but, if we are talking about sustainable makeup packaging, this paper must be treated to make it waterproof, a process that could make it non-recyclable.
Plastic Containers
Plastic is surely the most used alternative to create cosmetic containers (and any other type). At first glance, it may seem like the worst option, but there are types of plastic that consume less energy and can be recycled, such as HDPE.
This type of plastic is lightweight, so less CO2 is released during its transport, it is accepted worldwide as a recyclable material and it can be reused several times.
In addition, plastic can mix with other materials, such as Orizyte. This is the material we use in all our packaging projects for sustainable makeup and all kinds of cosmetic products at Novsus.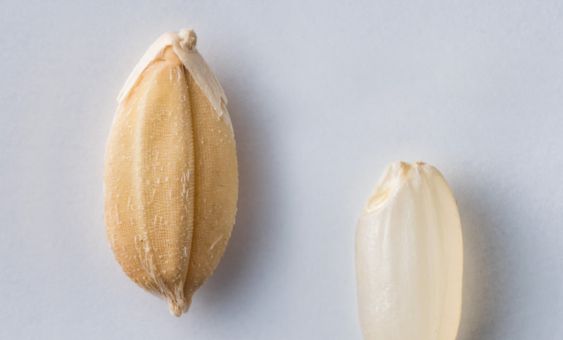 This material is made from rice husk, a totally organic "waste" indigestible for both humans and animals, which has become one of the most important agro-industrial by-products in the world.
It has many advantages, and one of the most important is that the cost of energy and natural resources for its transport and processing is minimal, as is the resulting waste.
And it is that, if every year 750 million tons of rice are produced worldwide, and 20% is husk, it means that every year 150 million tons of rice husk are produced, which can be treated and turned into Oryzite. By combining it with plastic we obtain a much more sustainable material that manages to greatly reduce the carbon footprint; a container made with a ratio of 70% plastic and 30% Oryzite reduces carbon emissions by 70% when compared to the same container made of 100% plastic.
Glass
Fully recyclable and reusable, it is safe for the cosmetics industry and, what's more, you can see what's inside. It seems to be the most eco-friendly option so far, but, as we have seen before, there are other issues that we must take into account.
In this case, while plastic is light, glass is heavy and the amount of fuel consumed for its transport must be considered, as well as the risk of possible breakage (which requires padded packaging – normally single-use plastic – for its transportation). This would mean the loss of both the glass packaging and the product.
Novsus: Join the Ricevolution
All the players in the cosmetics sector are aware of the need for a radical change in the way of doing things in order to move towards a more sustainable future.
The only real way to take care of ourselves is to take care of the planet, that is why we invite you to join the Ricevolution, using sustainable makeup packaging made from Oryzite.
Request your sample now and let's create the future of your brand!