Oryzite-Novsus_30MW compound is made from 30% Oryzite (rice husk) + 70% PP.
This revolutionary compound, derived from the same material used in our Barcelona Collection jars, represents a new era in sustainable and responsible cosmetic packaging.
We have decided to share the knowledge acquired over years of R&D with the entire cosmetic sector.
This decision has been driven by numerous requests from our customers. Their interest in adopting more sustainable and responsible practices has motivated us to open our doors and share the fruits of our research and development.
Therefore, we make the unique environmental characteristics of the Barcelona Collection available to all companies in the cosmetic sector. Brands can benefit from them and manufacture responsibly, significantly reducing the use of plastic and CO2 emissions from their packaging.
CO2 Emissions comparison

Food contact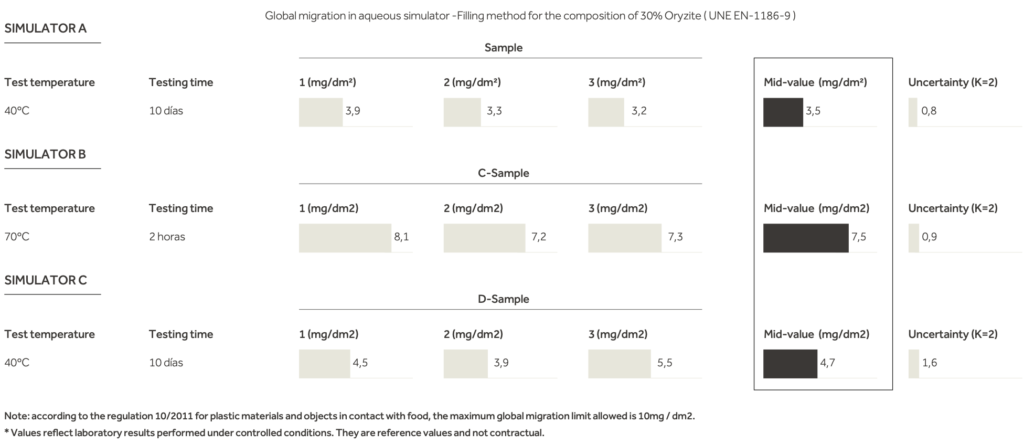 Cost comparison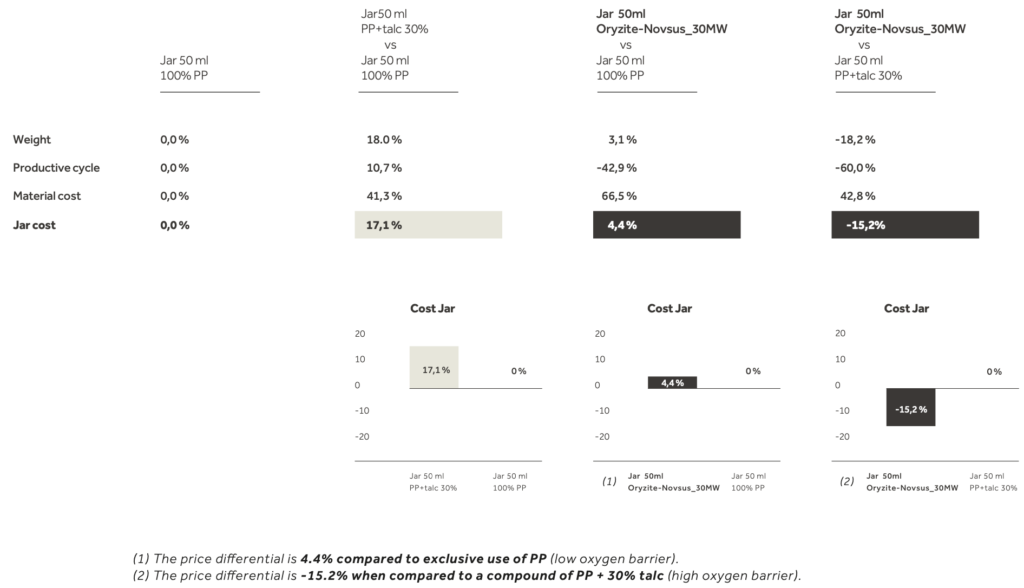 Same machinery, same molds
It is important to highlight that with Oryzite-Novsus_30MW, packaging manufacturers will be able to use the same molds and machinery they currently employ, thereby facilitating a seamless transition to this innovative solution without disruptions to their production process.
Working together towards sustainable progress
We create a solid ecosystem with all stakeholders in the cosmetics industry to build a better future for our planet.